Beauty, creativity, high standards, innovation and engagement are at the heart of the 1.618 project.
In Paris, the fashion week for Haute Couture took place from Monday 4 to Thursday 7 July 2022 and couturiers, whether they are invited members of the calendar or actors of a young generation of designers who are laying the foundations of a new luxury, presented their couture collection.
Focus here on a celebrated sustainable development, combined with traditional know-how and contemporary technologies.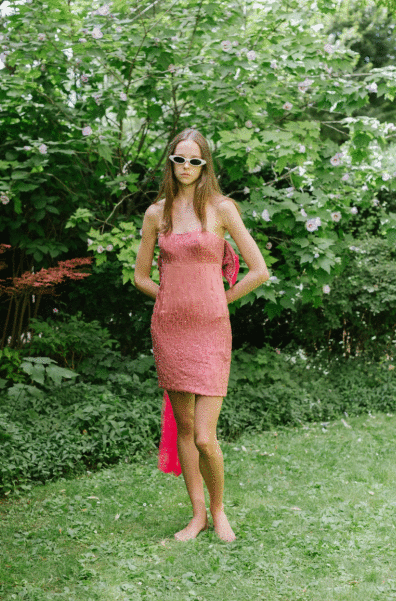 CHARLES DE VILMORIN, digital at the service of luxury
Charles de Vilmorin, a young designer who was recently appointed artistic director of Maison Rochas, presented the fourth collection of his eponymous brand off the calendar during the Paris couture season with the broadcasting of a video featuring his enchanting imaginary vision.
Through the colourful pieces, we rediscover the designer's own illustrative style. He cites his inspirations, such as the Commedia del'Arte or the painter James Ensor, and his silhouettes are those of aliens who have come to repopulate the world with a more joyful, more colourful proposal.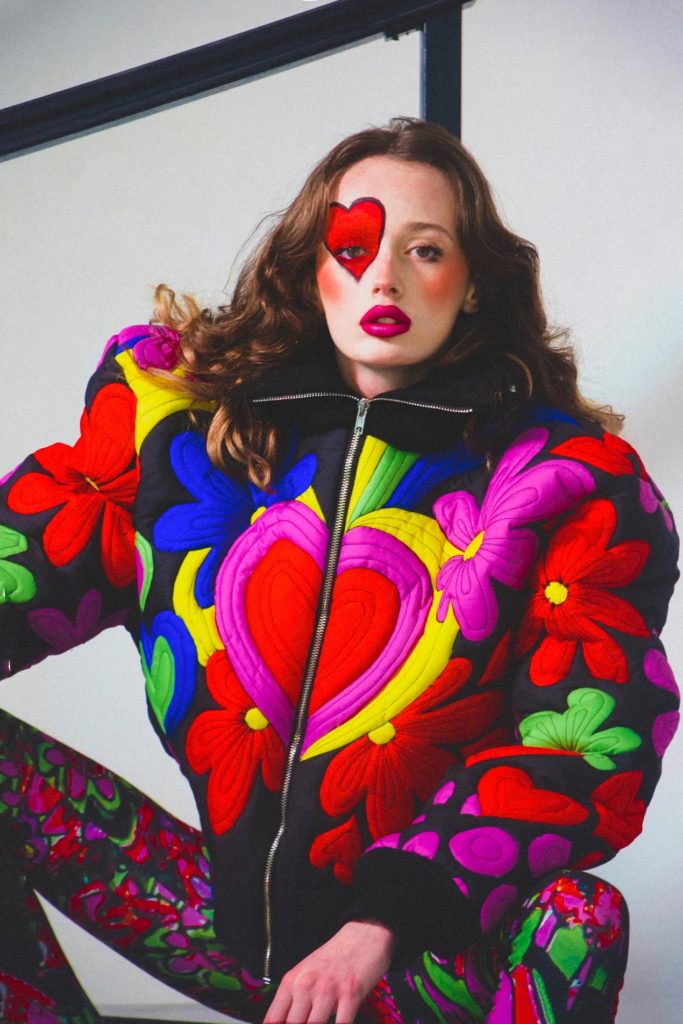 This singular universe echoes his very first collection, Charles de Vilmorin expressed his desire to nourish his DNA in order to build it up. Indeed, when he launched his brand in April 2020, he already wanted to avoid overproduction by manufacturing only to order. Engaged, he evokes luxury, craftsmanship and technology as being complementary if one wants to innovate. For him, Haute Couture is about experimenting, a garment must "express something" and thanks to digital, luxury becomes even more magical as it allows to tell other stories. When asked about this, Charles de Vilmorin replies that "luxury has a real message to bring in terms of social and environmental responsibility".
AELIS COUTURE, the eco-responsibility of fashion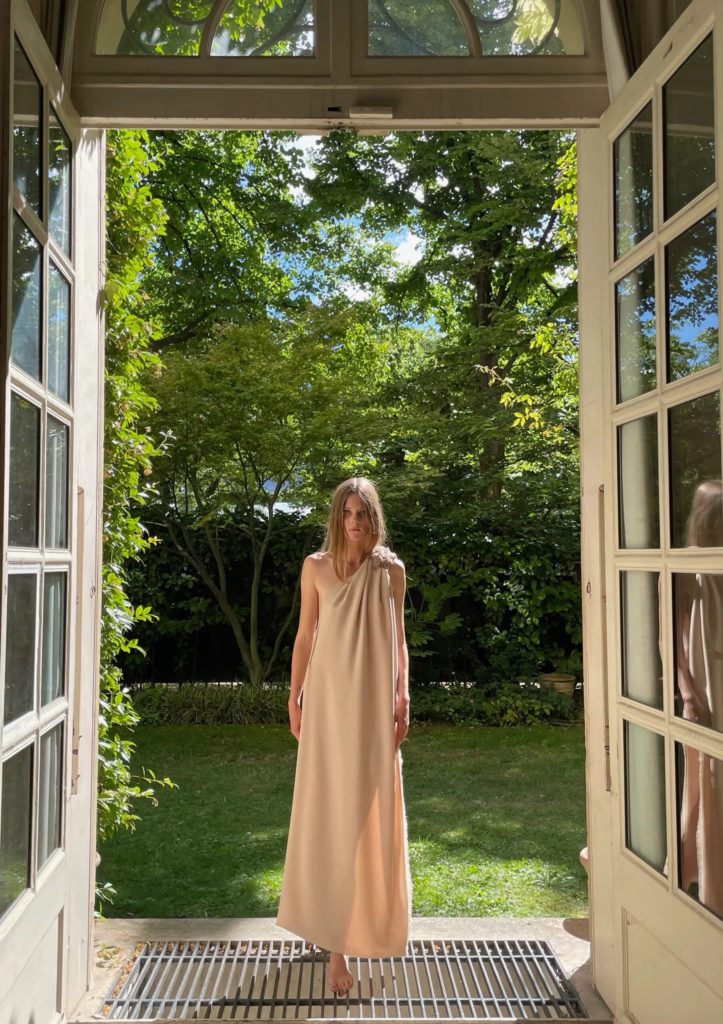 Sofia Crociani, the Tuscan designer of Aelis, presented her autumn winter 2022-2023 couture collection on Thursday 7 July amidst the sound of birdsong to underline the company's commitment to protecting nature.
Aelis offers ecological, ethical and sustainable couture. Sofia Crociani uses organic and vintage fabrics, and tries to create garments that she will present again the following season to avoid the waste of natural resources and fight against the frenzy of over-consumption. Through the know-how and the beauty of the materials advocated by Aelis, couture allows fashion to merge with art in that it transforms a functional and ephemeral object into a perennial piece.

YUIMA NAKAZATO, the alliance of technology and craftsmanship

Finally, Yuima Nakazato, known for its use of high technology combined with traditional Japanese craftsmanship, presented its couture collection for autumn winter 2022-2023. The scenography with a dominant shade of blue – that of the earth seen from above, whose elements, similar to icebergs, were entirely made of paper, covered the floor and walls of the Palais de Tokyo. The set was designed to be recycled immediately after the show, in line with the brand's sustainable message.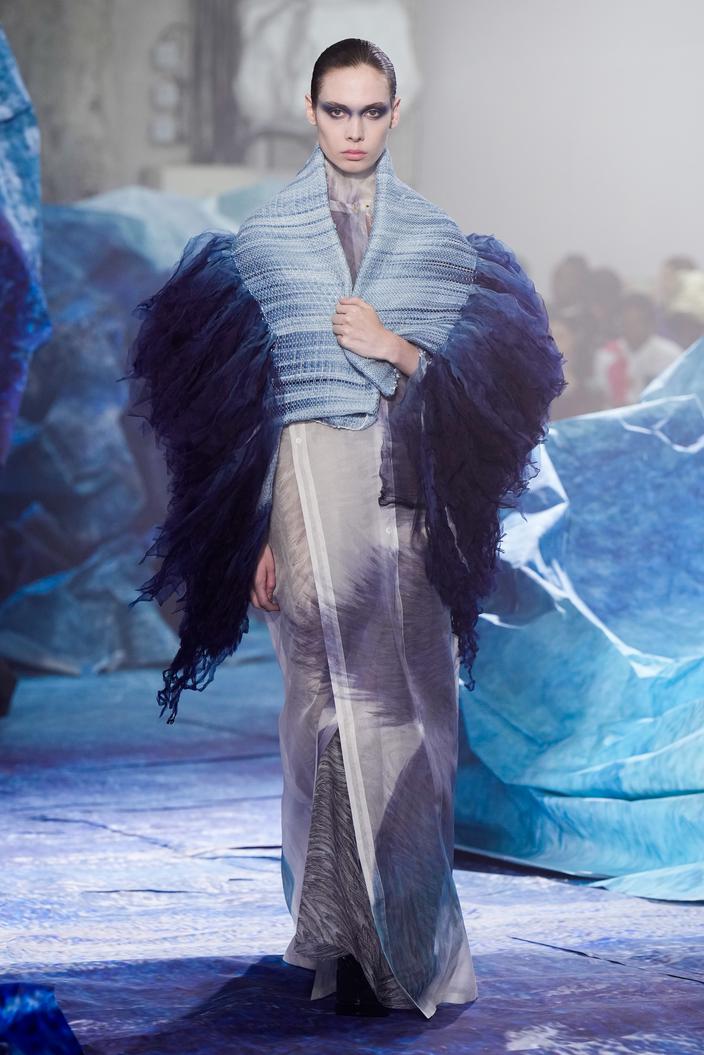 Nakazato stands out in the Haute Couture landscape, especially by selecting mainly natural mono-materials for its pieces, designed to last and be upcycled. His use of dead stocks – tearing, weaving and re-dyeing them to create new silhouettes – also allows the designer to produce even more eco-friendly fashion. Yuima Nakazato has also developed an innovative bio-stocking technique that gives him the ability to digitally control the rate of shrinkage of a fibre to produce pleats, which he has combined with traditional indigo and Shibori (or tie and dye) dyeing techniques.
He believes that "Haute Couture is inherently sustainable" and illustrates this with every presentation, as in 2019, when he uses exclusively the sustainable bio-material Brewer Protein developed by the Japanese company Spiber for all aspects of the collection, from conceptualisation to final demonstration. He then expresses his vision of Haute Couture and the role it should play in creating a more sustainable relationship between humanity and the environment.