Lastelier launches a brand-new range of 100% revalorized PVC bobbins! Transform the existing to give it a new life with this must-have. A trendy and committed initiative!
The only rain hat you'll ever need.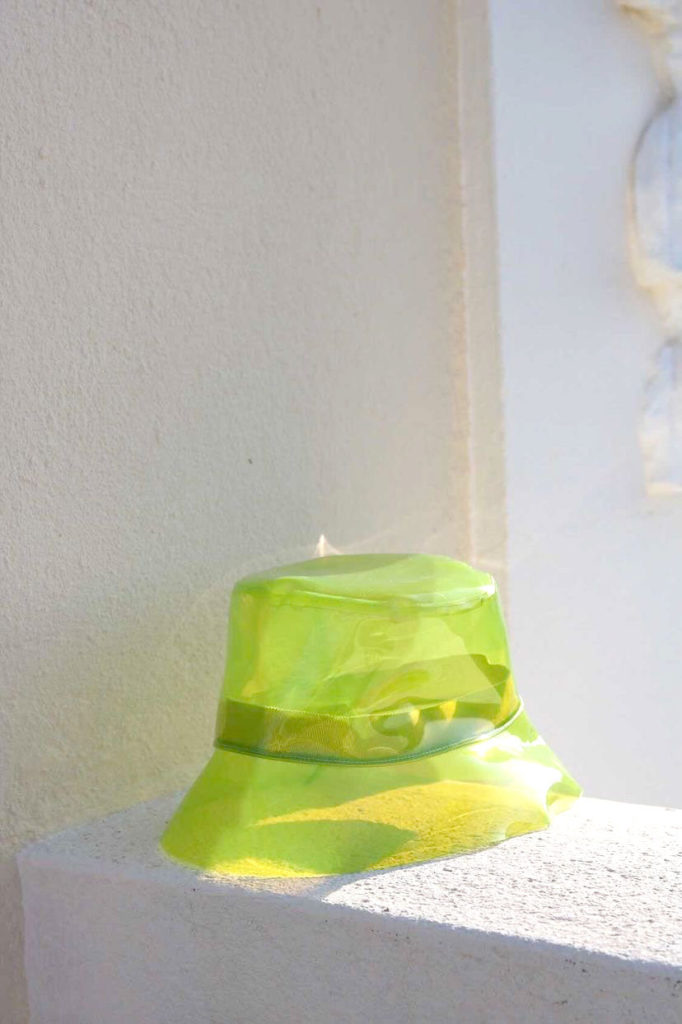 By buying up dormant stocks of PVC, Lastelier created this collection to give new life to the material. The Ibiza bob is available in 6 colors and, a little extra, it is guaranteed for life to accompany you throughout your story!
Trendy, practical, easily foldable, take it wherever you want. Moreover, its transparency allows to have a completely free field of vision, and to see through while having the face perfectly protected from the rain. You will love the rainy days!
Click HERE to discover the collection.