On the occasion of the exhibition, "notre musée" at the Collection Lambert in Avignon, ABOUT A WORKER invited the students of the INSPIRE micro-school (which allows children who have dropped out of school to rediscover a taste for learning through art) to create a work jacket inspired by Sol LeWitt. These unique pieces, upcycled from fabrics destined to be thrown away, are now worn by the museum's mediators.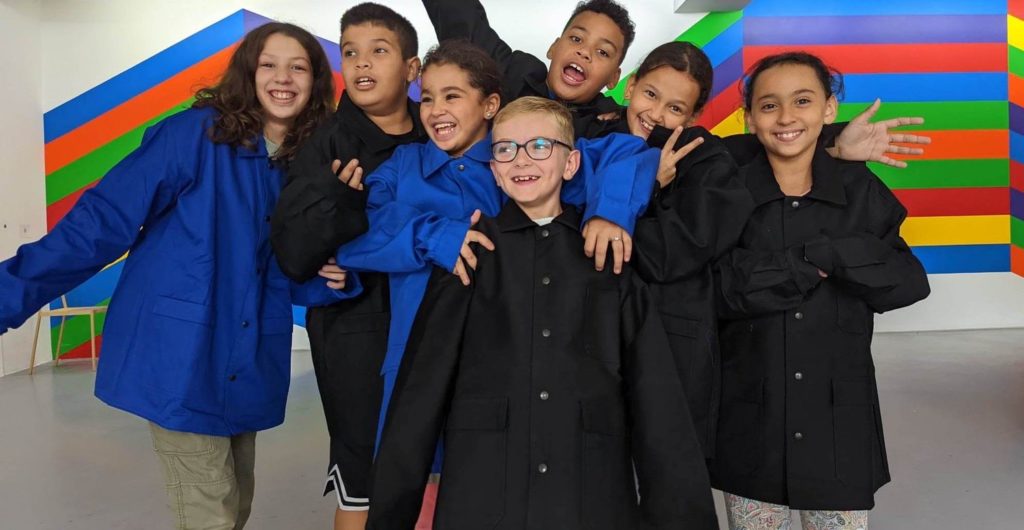 Each student was asked to personalise one of ABOUT A WORKER's WRKR jackets based on Sol Lewitt's wall drawing #1143, which is part of the Lambert Collection.
Sol Lewitt's wall drawings are not painted by the artist himself, but by the collector who purchases his certificate. The certificates are conceived as rules, leaving their buyers free to use their personal imagination to interpret their version.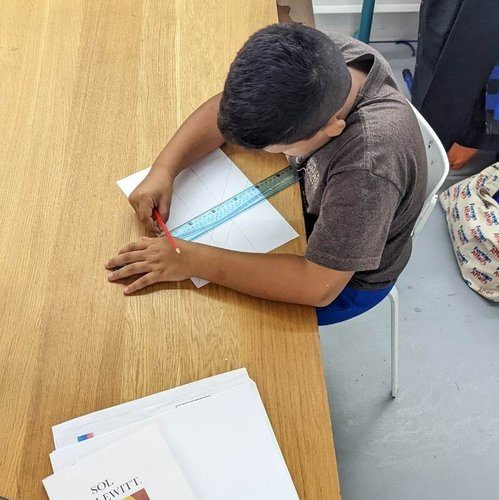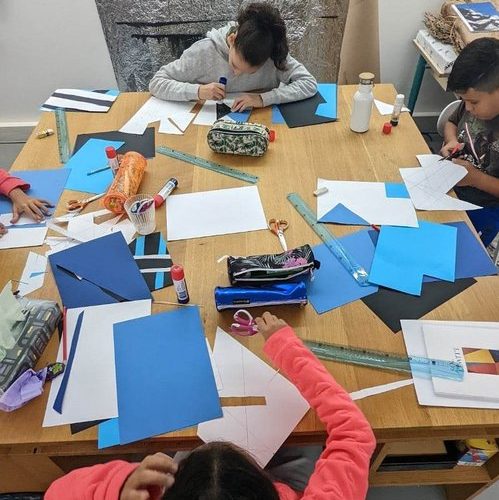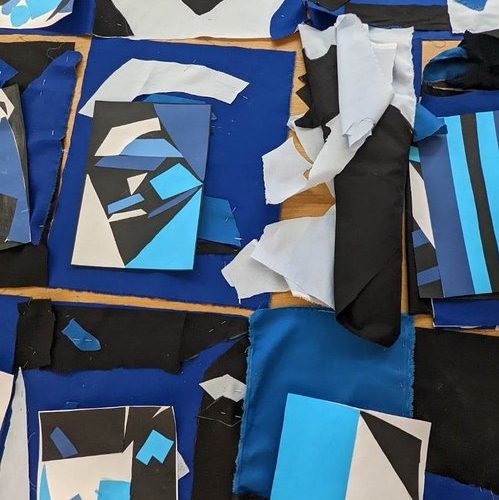 Throughout the process, the young designers were helped by the ABOUT A WORKER programme to realise their designs.
Here are some examples of their final creations: