Kevin Germanier, the young Swiss designer behind the eponymous brand, put on a spectacular and memorable show at Paris Fashion Week. The spring-summer 2023 runway show brought together all the essence of the label: sequins, beads, feathers, silicone and upcycling.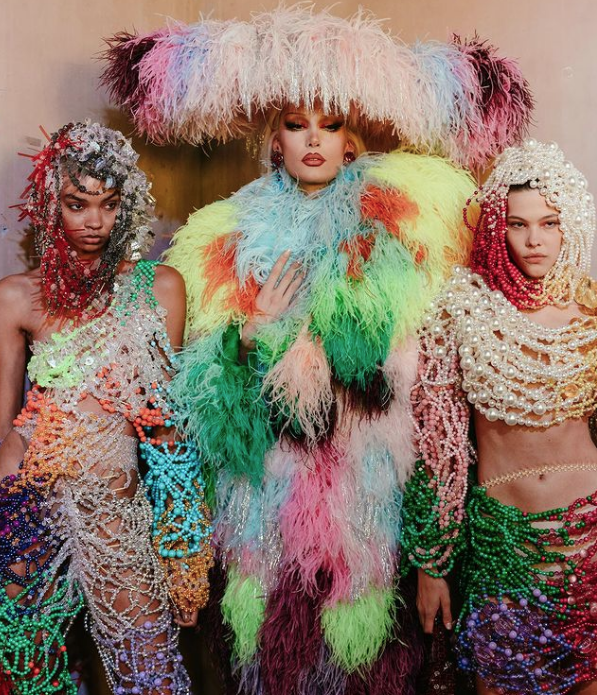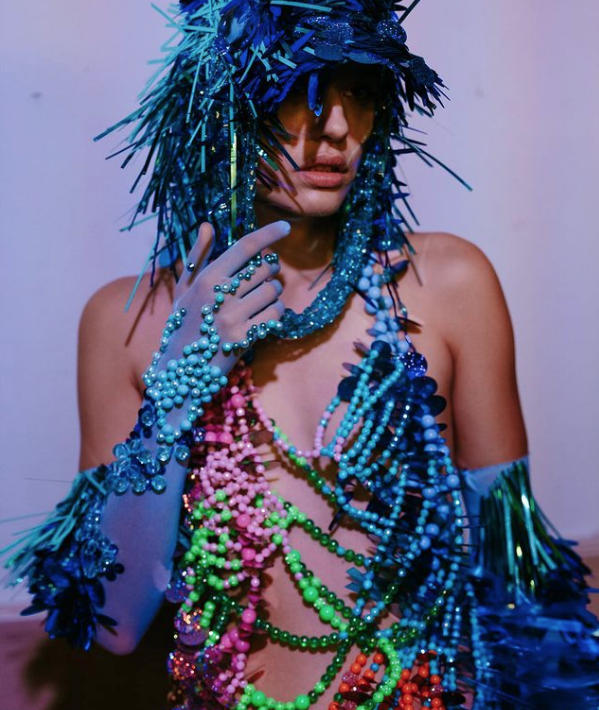 Chaos, but sublimated
Playing with shapes and techniques (and literally with old children's toys), Germanier explores his use of beads, and offers feathers made this season from recycled sequins.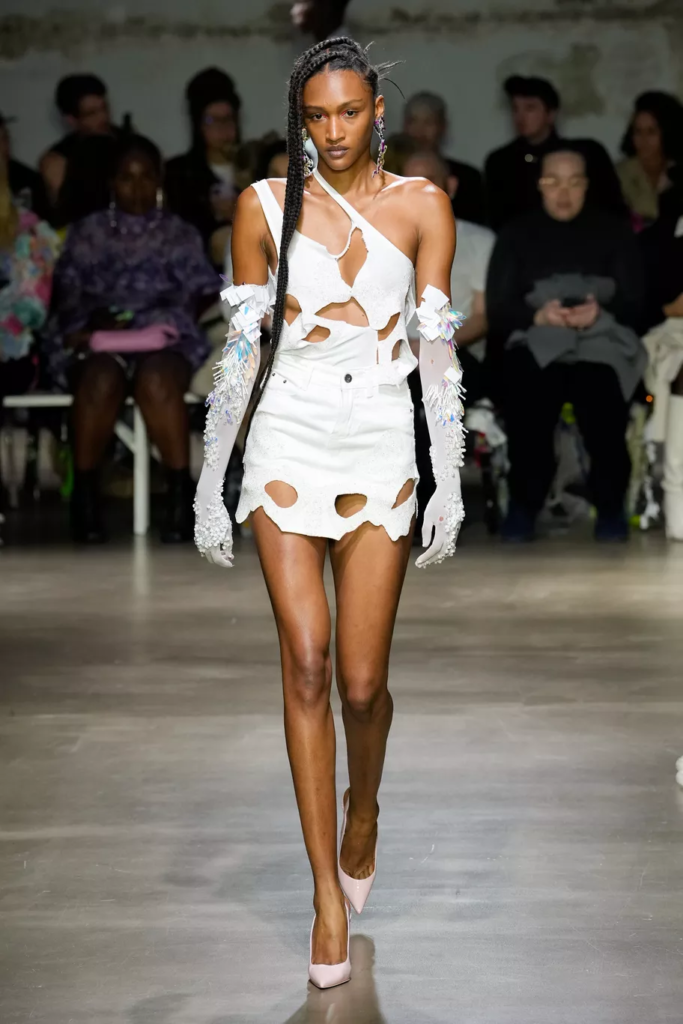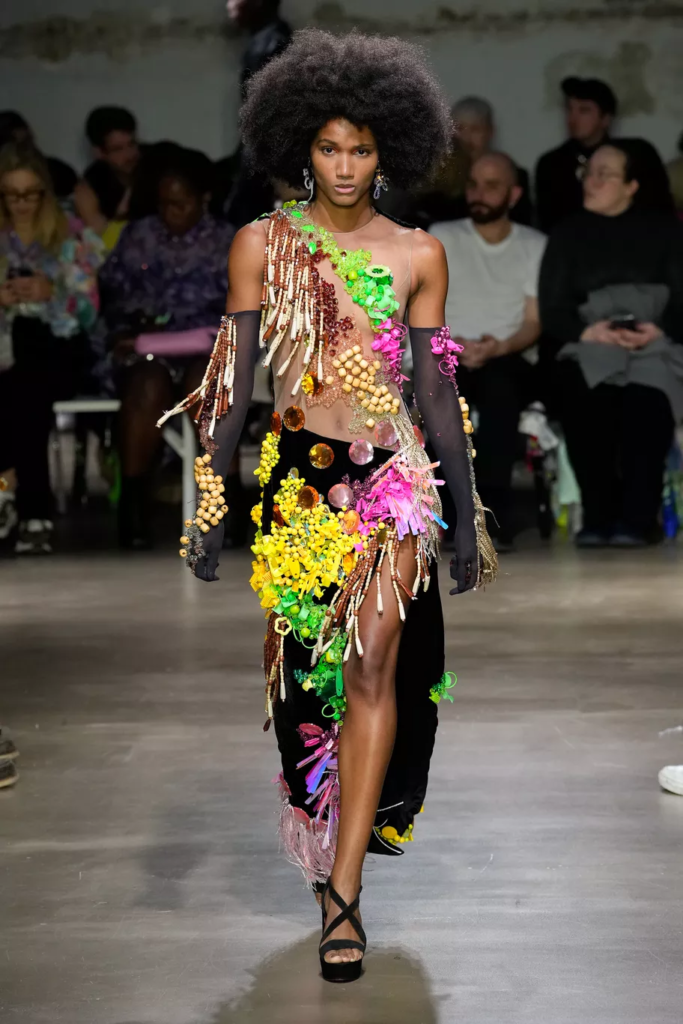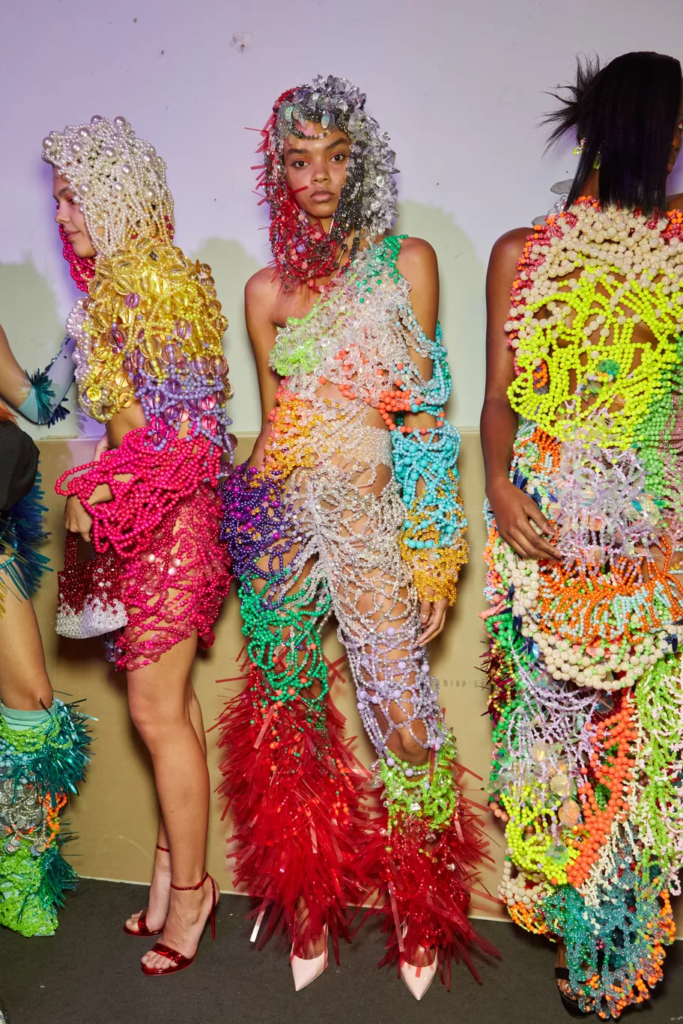 Some of the dresses – "crochet style" are the result of a collaboration with Gustavo Silvestre, a Brazilian designer who works with prisoners in Rio.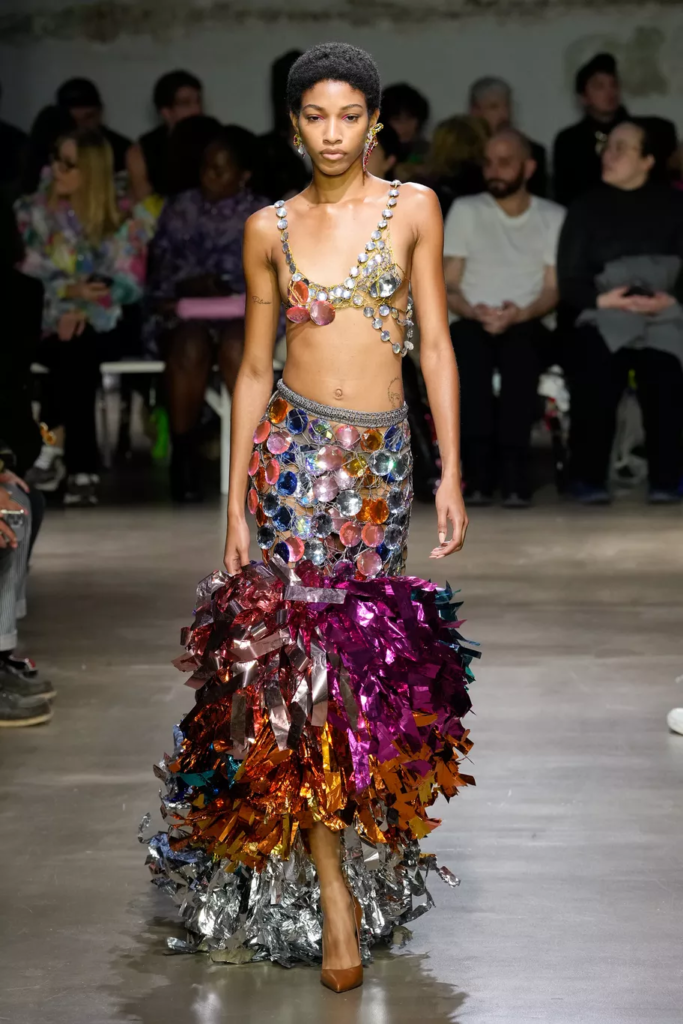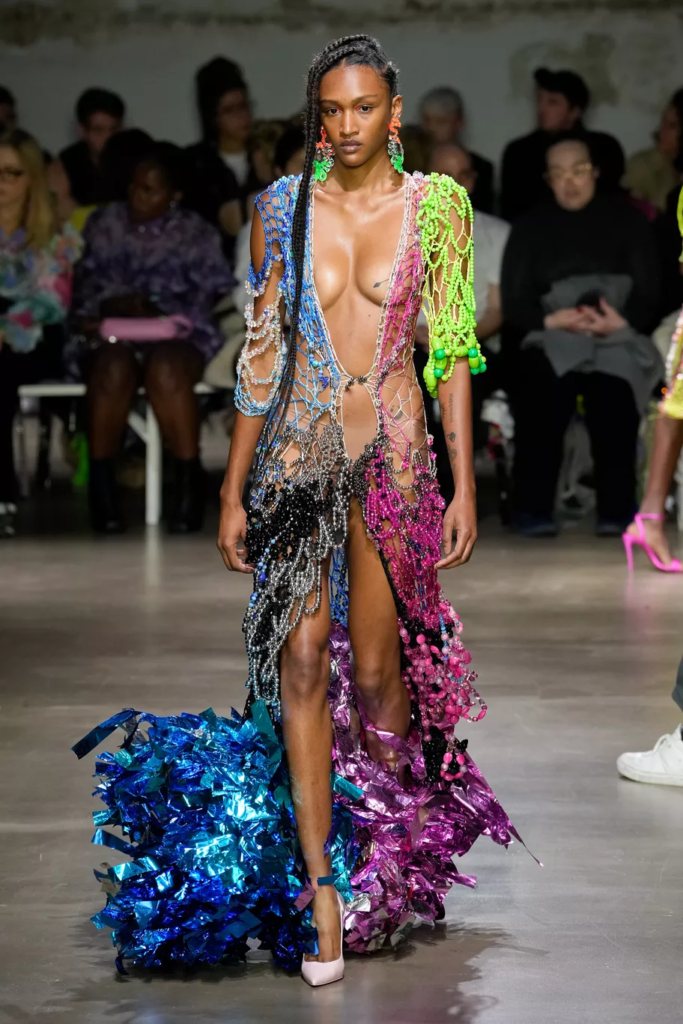 The collection named ANNIHILATION features a twist on office wear, signature acid colours mixed with pastel, tone on tone & asymmetry.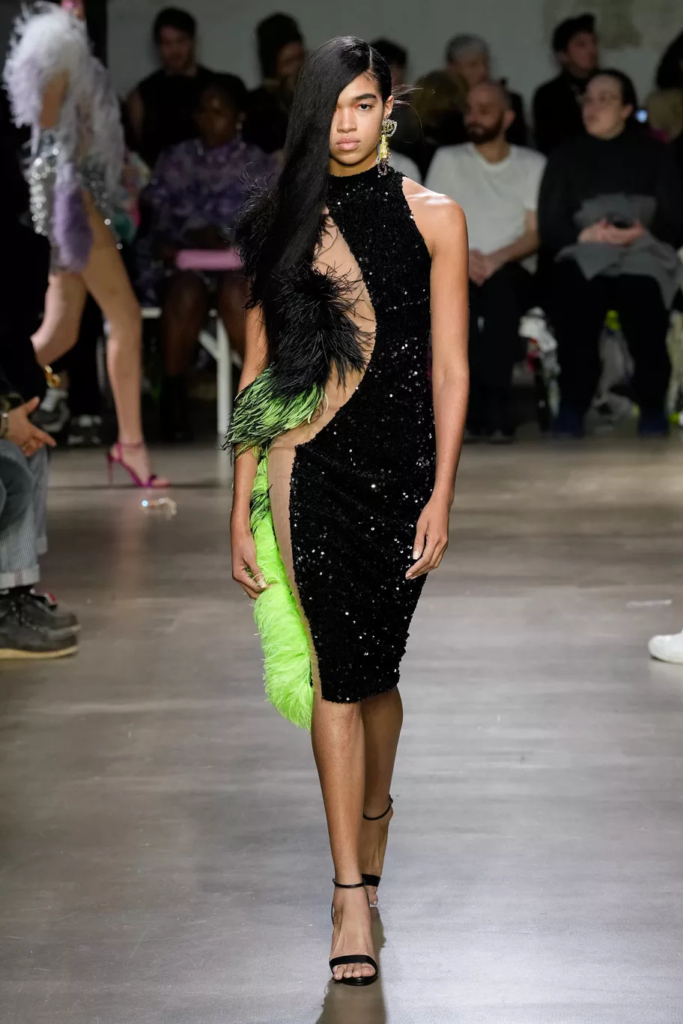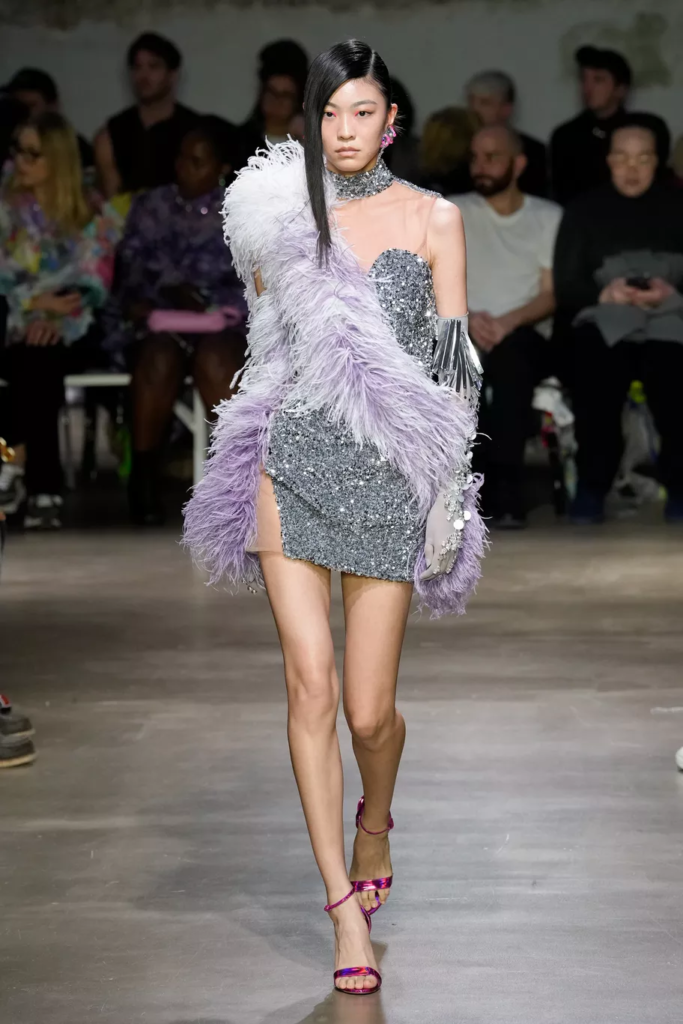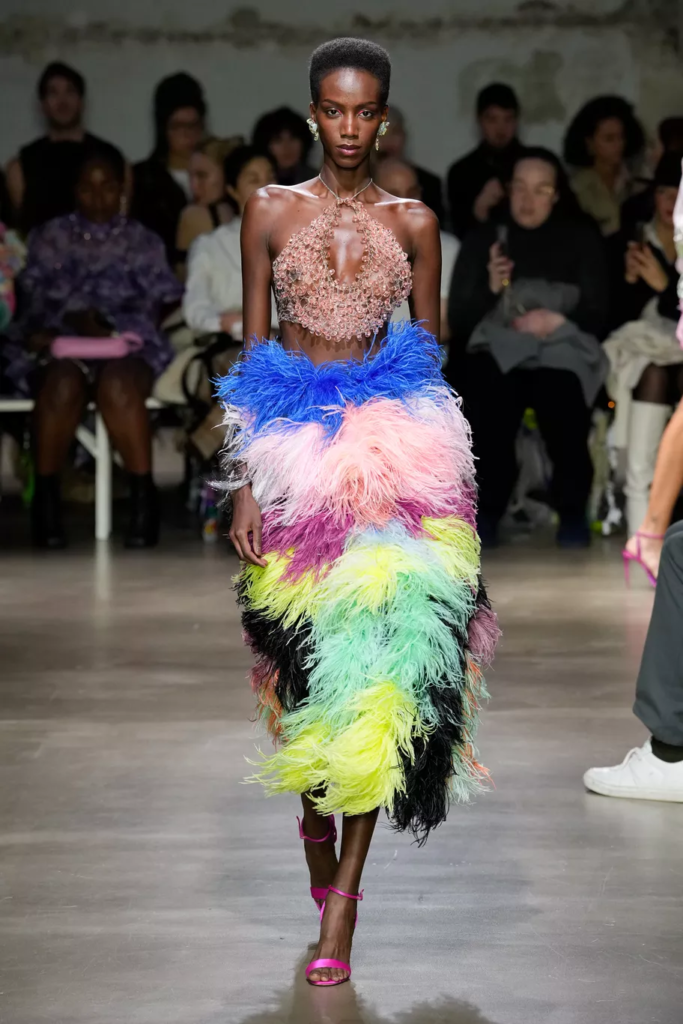 Upcycling meets glamour,
Germanier proving once again that he is the beadsmaster of this Paris fashion week!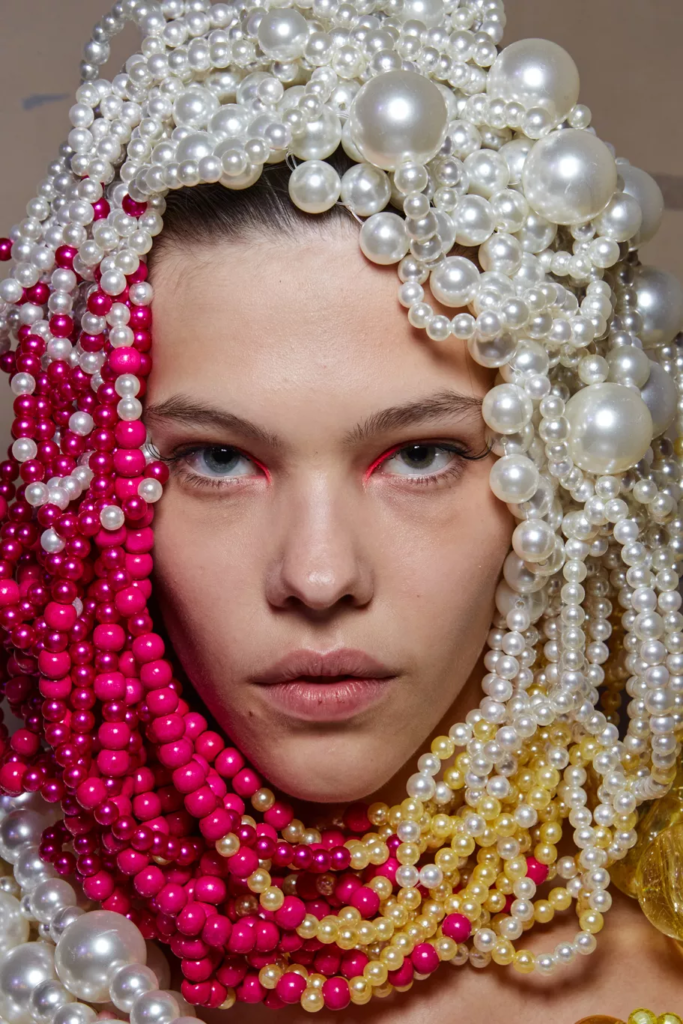 La Grande Dame, the muse of the house, finally appears to close the show, dressed in a mountain of coloured and recycled feathers.