We, the cultural and creative industry (from museums to brands to agencies), are obsessed with the emergence of the metaverse, alternating between delight and questioning.
At 1.618 Paris, a pioneer in sustainable luxury, virtuous storytelling, the celebration of responsible beauty, innovation and creativity, we have set ourselves the mission of understanding and collectively imagining the desirable contours of a technology under construction, measuring its environmental impacts and its potential for raising awareness.
Barbara Coignet, Founder of 1.618, and Stéphane Galienni, Associate Director of BLSTK, are offering a morning of reflection and exchange on the challenges of metavers for the creative and responsible industries in an atypical and intimate location in the heart of the Haut Marais in Paris.
How to address the issue of ethics and responsibility?
How to secure content and avatars?
What is the legal framework today in Web3?
What if these new technologies allowed us to amplify emotions, creativity and awareness of sustainable development issues?
To answer these essential questions, 1.618 and BLSTK have brought together key personalities for round table discussions. Masterclass by Stéphane Galienni who presents his study "Luxe Metamorphosis": An insight into the various challenges of the meta-verse for the luxury, fashion and beauty sector.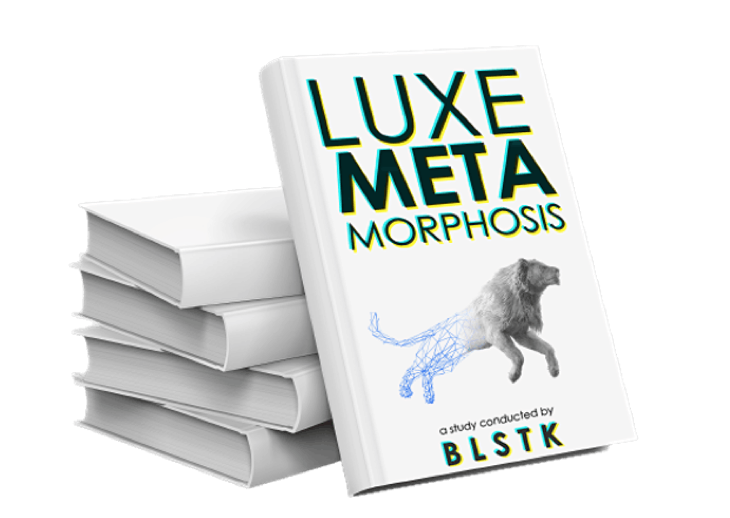 ROUND TABLE #1: Can we reconcile ethics and Metavers? Discussions moderated by Béatrice Sutter / L'ADN :

– Jean-Baptiste Petit, senior manager sustainable development at PwC (Author of the impact study for Tezos) – Edouard Deslandes, CEO and founder of Silkke (Creator of the new generation of ultra-realistic avatars) – David Nahon, Innovation Director for Immersive Experience at Dassault Systèmes – 3DEXPERIENCE Lab & Co-founder and President of AFXR – Casey Joly, Associate Lawyer at Ipso (intellectual property specialist) – Vincent Lorphelin, Co-President of the Institut de l'Iconomie, Columnist on the digital economy (Le Monde, Les Echos, la Tribune), founder of the European Think Tank Métavers

ROUND TABLE #2 : Meaning, ultra-creativity and emotional impact: the promise of Web3?
• Nicolas Prevost, CEO of Yeamob and Workinmeta and Co-founder of Metavers U-Topia
• Gaspard Giroud, Founder Garou
• Alexis Arragon, Managing Director Skinvaders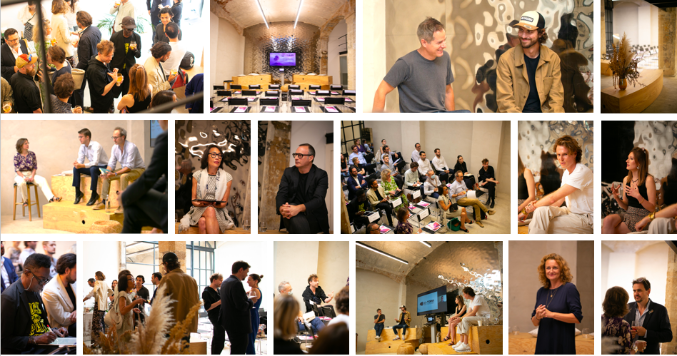 HIGHLIGHTS OF THE EVENT:
"The Metaverse will only be successful if it is immersive." David Nahon
"Won't the Metaverse become a huge database where we don't know who owns the data? This is a fundamental question."Casey Joly
"We must not trust big companies, whose logic is that of profit and appearance, without humanism." Edouard Deslandes
"[…] The user experience is crucial today. In the Metaverse, the user does whatever he wants, there are no boundaries anymore." Nicolas Prevost
"[…] Metaverse already allows collections to be distributed in a new way to reach more consumers and minimise its impact as much as possible." Alexis Arragon