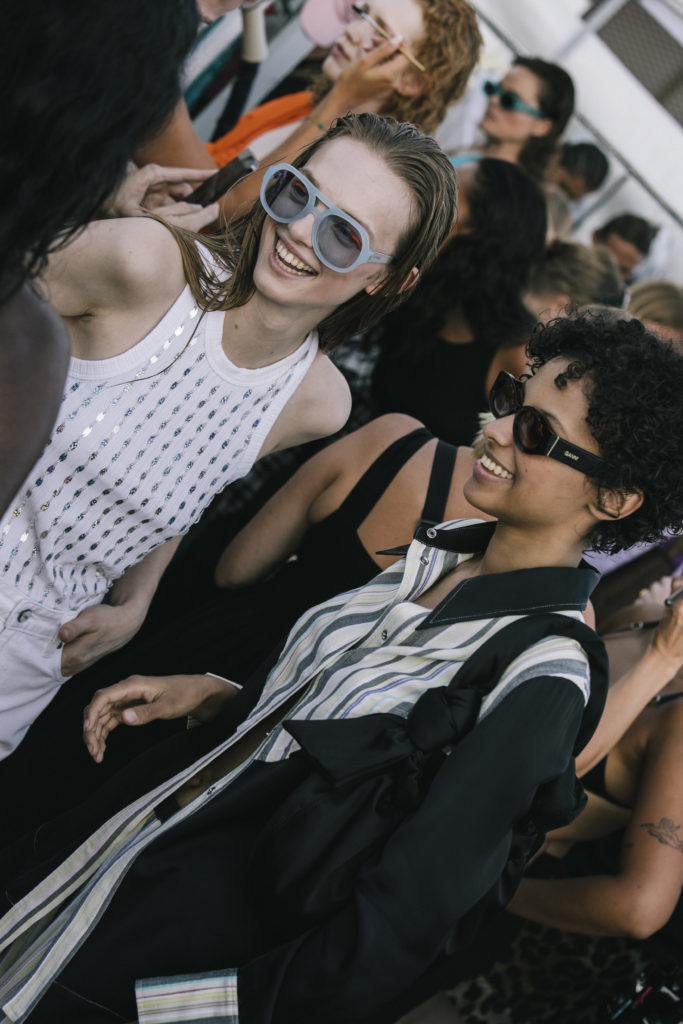 A committed fashion agenda required
August marks the start of the spring/summer 2023 show season. Leading the way was Copenhagen Fashion Week (CPHFW), which took place from 9 to 12 August 2022 and intends to further establish itself on the fashion and responsibility scene by demanding that its brands commit to sustainability. CPHFW CEO Cecilie Thorsmark looks back on this dynamic season and the criteria expected by 2023.
"Quality, not quantity, was central to my vision, and I decided I would rather whittle the schedule right down and only show and work with the absolute best brands and coolest partners."

Cecilie Thorsmark
A three-year sustainability action plan and checklist has been drawn up from 2020 obliging brands to strengthen their ethical and environmental practices and processes; the minimum standards that are an integral part of the action plan will only become mandatory in 2023. In the meantime, brands are starting to implement these requirements as much as possible.
The CPHFW has created a checklist of 17 elements for these « sustainability requirements » resulting in a rating system that ensures minimum sustainability in all aspects of the value chain, including design processes, material choices and working conditions. Scandinavian brands are encouraged to promote environmental sustainability throughout the design process in order to support a real interest in the circularity of the fashion industry.
The CPHFW has become a much watched event to measure the fashion industry's commitment to the fight against climate change. The progressive and pioneering approach of Scandinavian brands to design, both established and emerging designers, is a source of inspiration for those who wish to act in a more sustainable way.
In the eye of 1.618
GANNI : JOYRIDE
GANNI continues its journey to become more sustainable and considers it a moral obligation to improve every day. In 2020, the brand launched its Responsibility Game Plan, which includes 44 social, environmental, product and financial goals to be achieved by 2023. An initiative that helps GANNI take a holistic and results-oriented approach to sustainability.
The SS23 collection featured several collaborations, including denim pieces with Levi's coloured with natural dyes, and recycled jackets with Barbour. GANNI also revealed its third collaboration with Icelandic brand 66°North – pieces made exclusively from dead stock, as well as recycled materials such as nylon and polyester.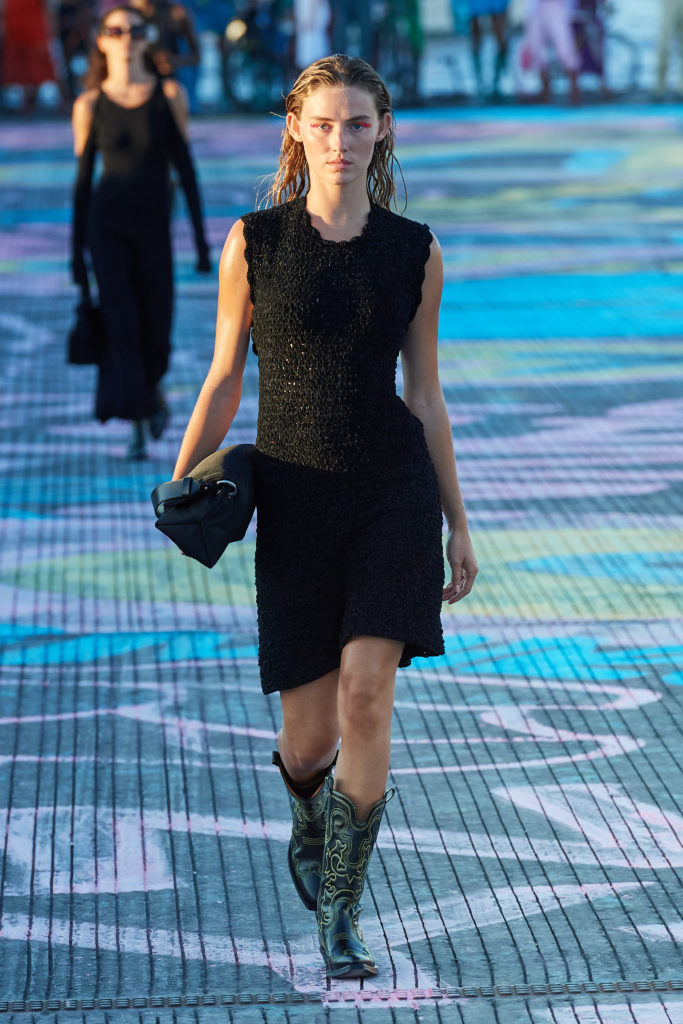 Holzweiler : In Motion
The Norwegian brand kicked off this year's Fashion Week, and also announced the opening of its first London flagship store in spring 2023. Continuous efforts to improve both in terms of environmental footprint and supply chain collaboration are being made and the company has set ambitious goals for 2030. At Holzweiler, the spirit of sustainability underpins everything, so their focus is constantly evolving around reduction, reuse and repair.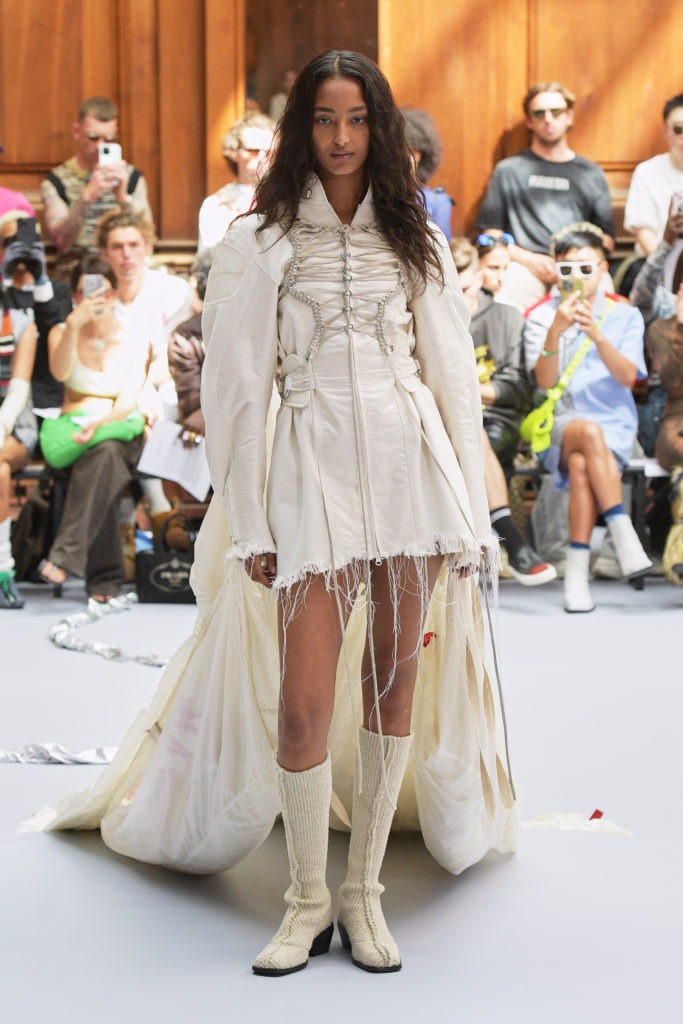 OpéraSPORT : EDITION 12 SHOW
Sustainability is at the heart of OperaSPORT's project as the brand works on the principle of limited editions, with quality, timeless items made from organic or sustainable fabrics. OperaSPORT mainly uses recycled textile fibres from industrial waste. The brand also presented a collaborative project with British model Alva Claire at this edition of CPHFW – a size-inclusive capsule collection, inspired by her favourite vintage pieces, combined with the brand's DNA of classics and recycled materials.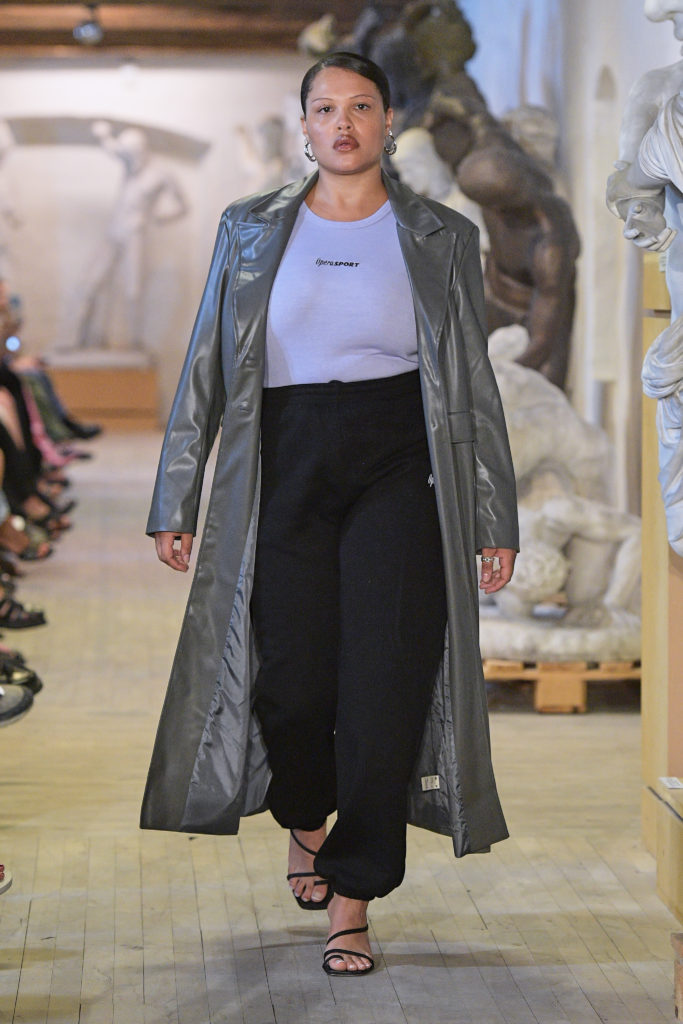 (Di)vision SS23
(Di)vision uses only vintage or dead stock fabrics in its production – and therefore focuses primarily on extending the life of each piece of fabric used.
With this collection, the use of military stockpiles is in line with the brand's commitment to working with discarded fabrics and recycling as much as possible, but they admit that the challenge of producing on a larger scale and with less impact means that they are constantly looking for new sources of material. Thus, for the SS23 show, it developed some pieces from interior fabrics, in collaboration with the design house Gubi.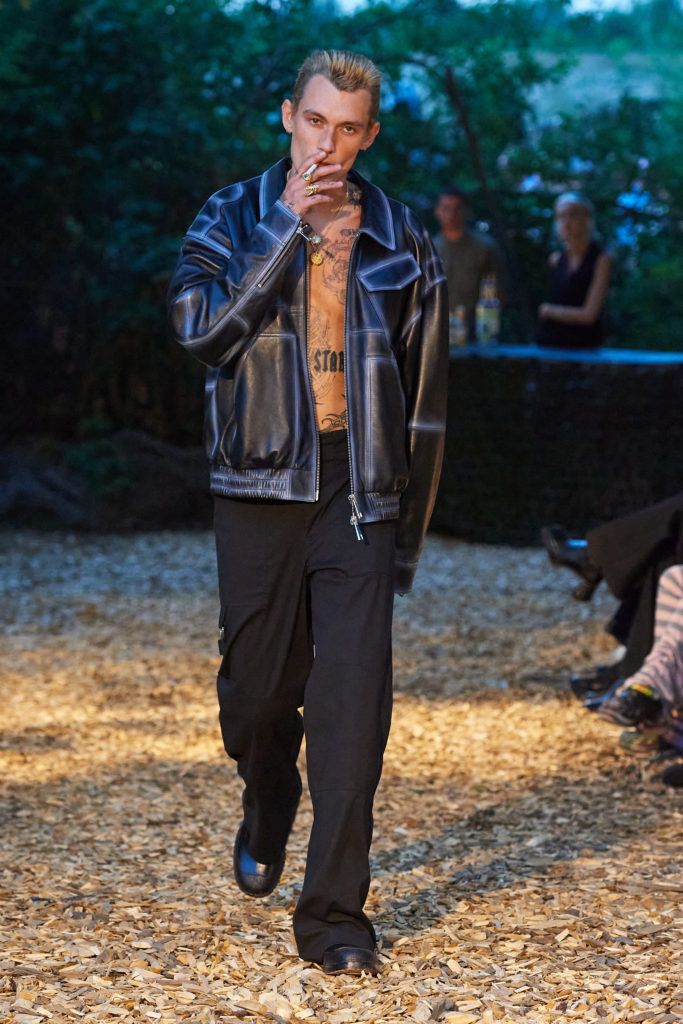 Jade Cropper : Future Vintage
Emerging Swedish designer Jade Cropper is breaking new ground in Scandinavian style with her deconstructed designs and uninhibited style that attracts a discerning young audience.
Sustainability is also central to her designs, giving her ideas for techniques and constructions, which make her pieces versatile, multi-functional and timeless. Jade Cropper is on a mission to stay away from fast fashion and focuses on using second hand fabrics, dead stocks, recycled and circular materials.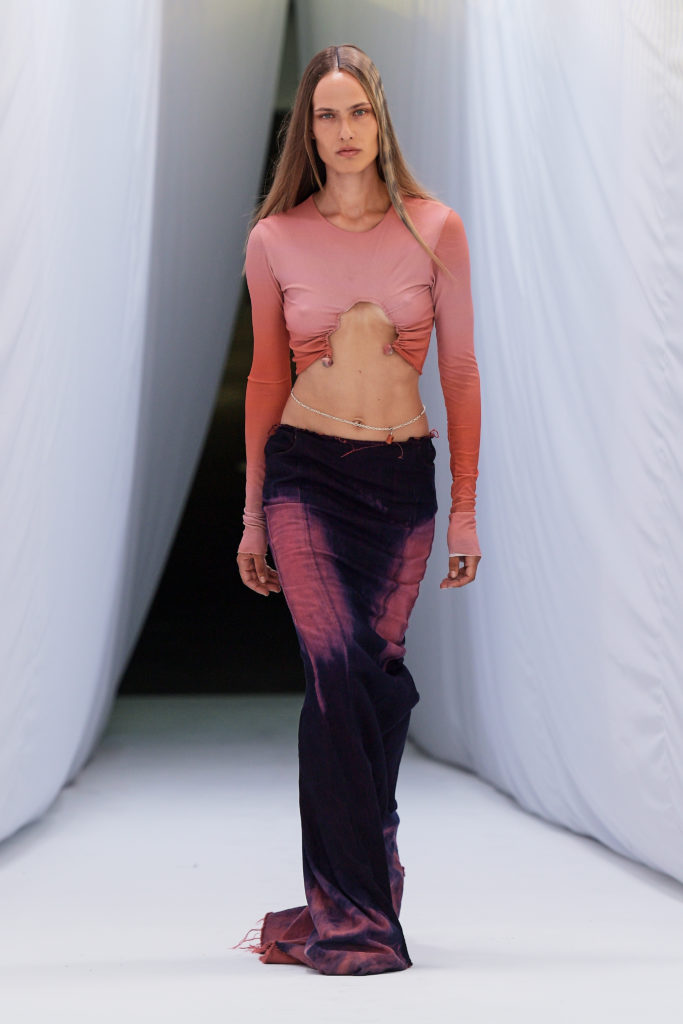 VERY GOOD NEWS: CPHFW fashion shows are now completely fur free!
Although the announcement comes after Amsterdam, Helsinki and Oslo Fashion Week, the decision is welcomed by animal rights groups, who are calling on the Paris and Milan FWs to join the movement, too, by focusing on "sustainable and innovative vegan materials" (PETA). The fur ban at CPHFW is another step in the ongoing sustainability efforts.
Several international luxury and fashion brands have already banned fur from their collections, including the Kering Group brands – Balenciaga, Gucci, Bottega Veneta, Saint Laurent – but also Valentino, Moncler, Versace and Prada. Finally, the biggest names in Scandinavian fashion, GANNI, Stine Goya and Saks Potts, all of which appear on the agenda, also join the list.
RANRA, laureate of the fourth Zalando Sustainability Award
Zalando awarded the 2022 Sustainability Award to the brand RANRA at CPHFW, which made a difference "with an unexpected mix of colours and textures, which is rare in more eco-responsible fashion shows, creating an impressive show," says Zalando. RANRA and Zalando will therefore co-develop an exclusive collection to further innovate and explore sustainable design options.
The aim of the Zalando Sustainability Award is to encourage fashion to explore alternative approaches to both design and production and to contribute to a more environmentally friendly and less harmful industry.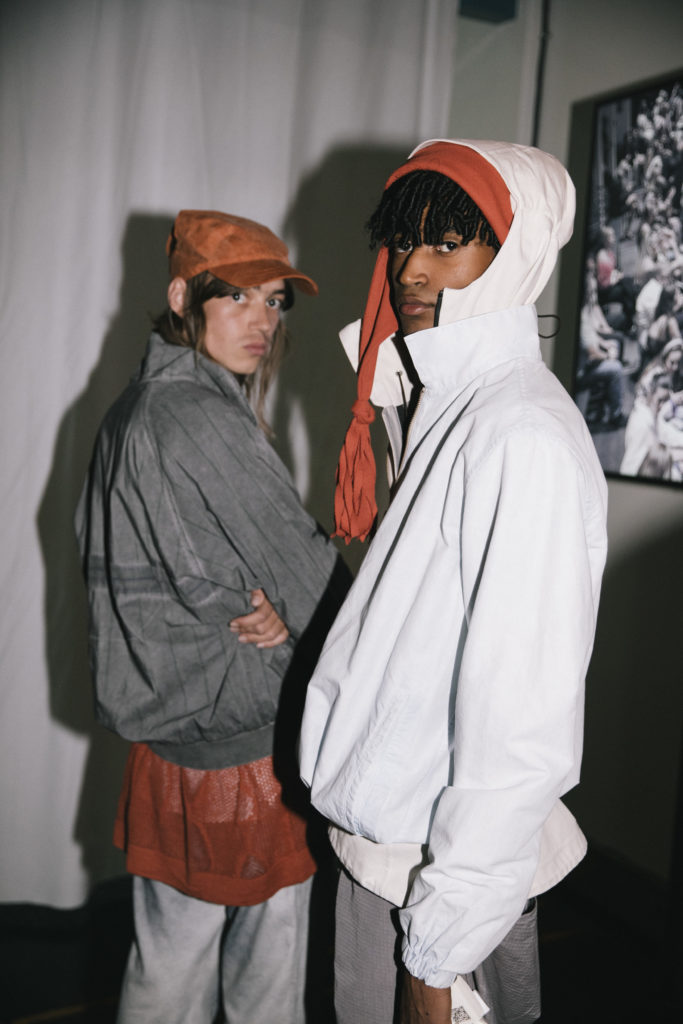 CPHFW returns from 31 January to 3 February 2023 with the autumn-winter season and a demand for brands to meet sustainability requirements!