Céline Wright's creations illuminate the starred restaurant Anne de Bretagne: an immersion in the marine universe of Chef Mathieu Guibert through the materials, shapes and lights of these Japanese paper birds!
A softness and delicacy emanates from the cocoons and clouds with maternal and enveloping forms.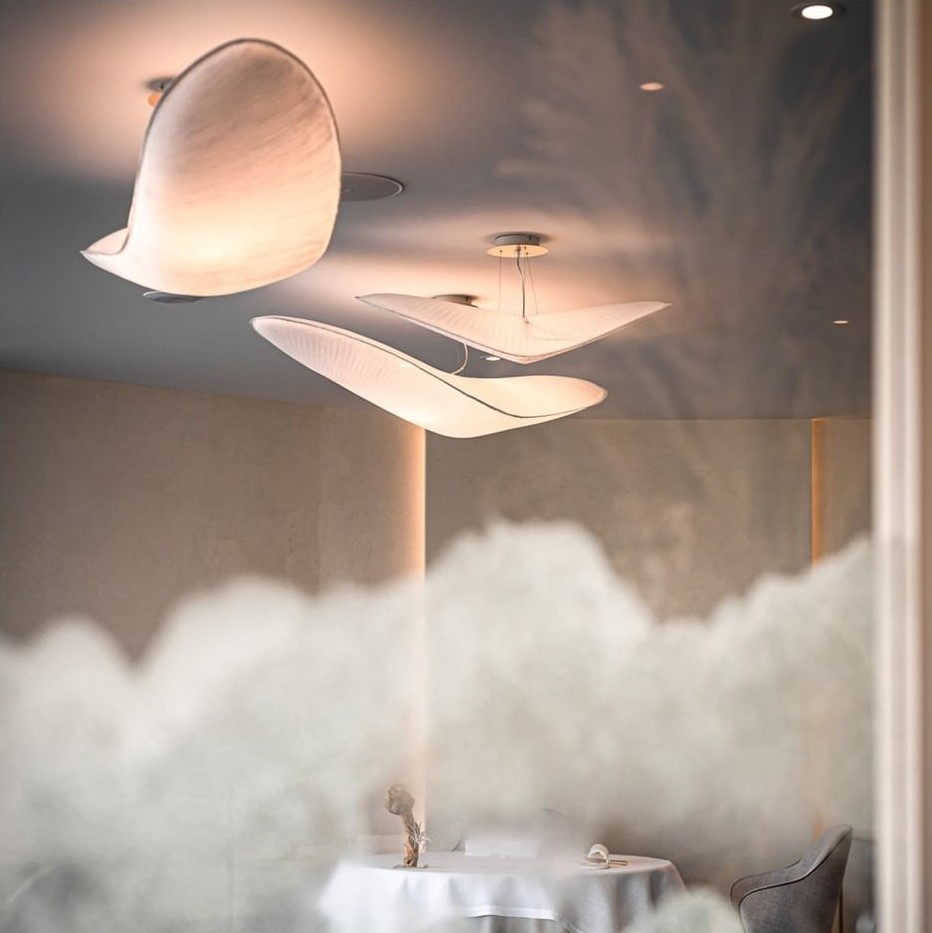 Céline Wright uses the purity of washi paper to celebrate the pleasure of the gesture by letting herself be guided by the desire. True to her beginnings, the designer likes to think that a simple and effective idea also creates a distinctive and graceful aesthetic.
These creations are the result of traditional and artisanal techniques, while being attached to the rigor of contemporary design, producing objects with pure forms whose naturally imperfect material gives them a living presence.
Discover the page dedicated to Celine Wright in the Guide 1.618!