Avionics was born in 2017, following the meeting of the two founders of the brand on a beach in the Baltic… Avionics products remind us of flight – «like in a dream, when you soar over fields, mountains and moors ».
Avionics offers electric bikes with a very pure aesthetic, a contrasting mix of cold steel and warm wood, comfortable and high quality. The designers chose Brazilian cherry, called kawanari or jatoba, to meet their requirements: an FCS-certified wood that is extremely hard, resistant and waterproof.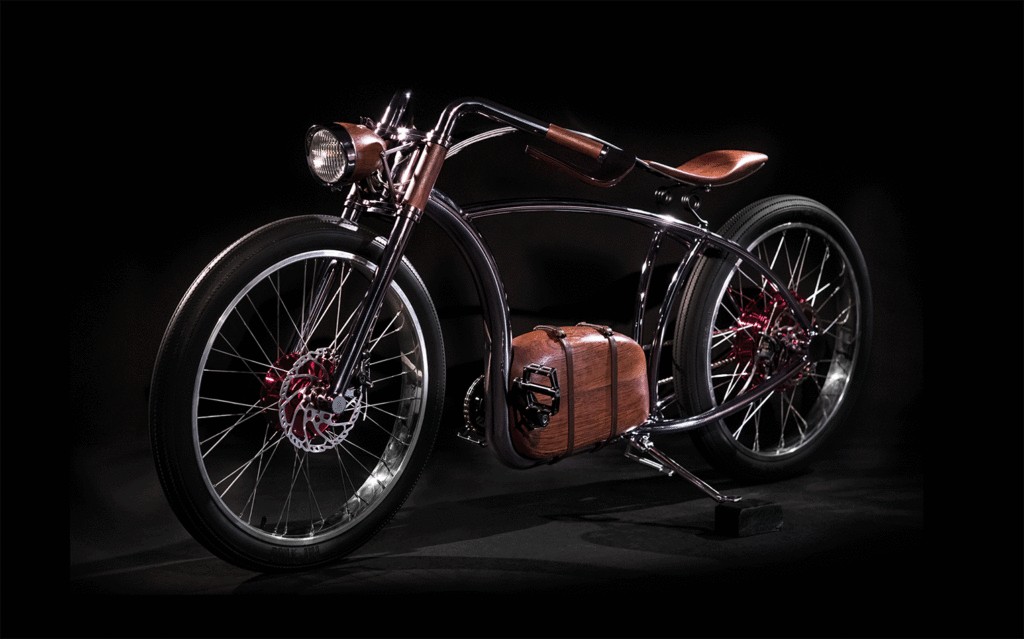 95% of the parts are produced in the European Union, with small-scale, environmentally friendly production: all materials are recyclable and BMS batteries can be replaced.
We're huge fans of these futuristic bikes that make us dream… Aren't you?
For more information, visit the AVIONICS page in the 1.618 Guide.